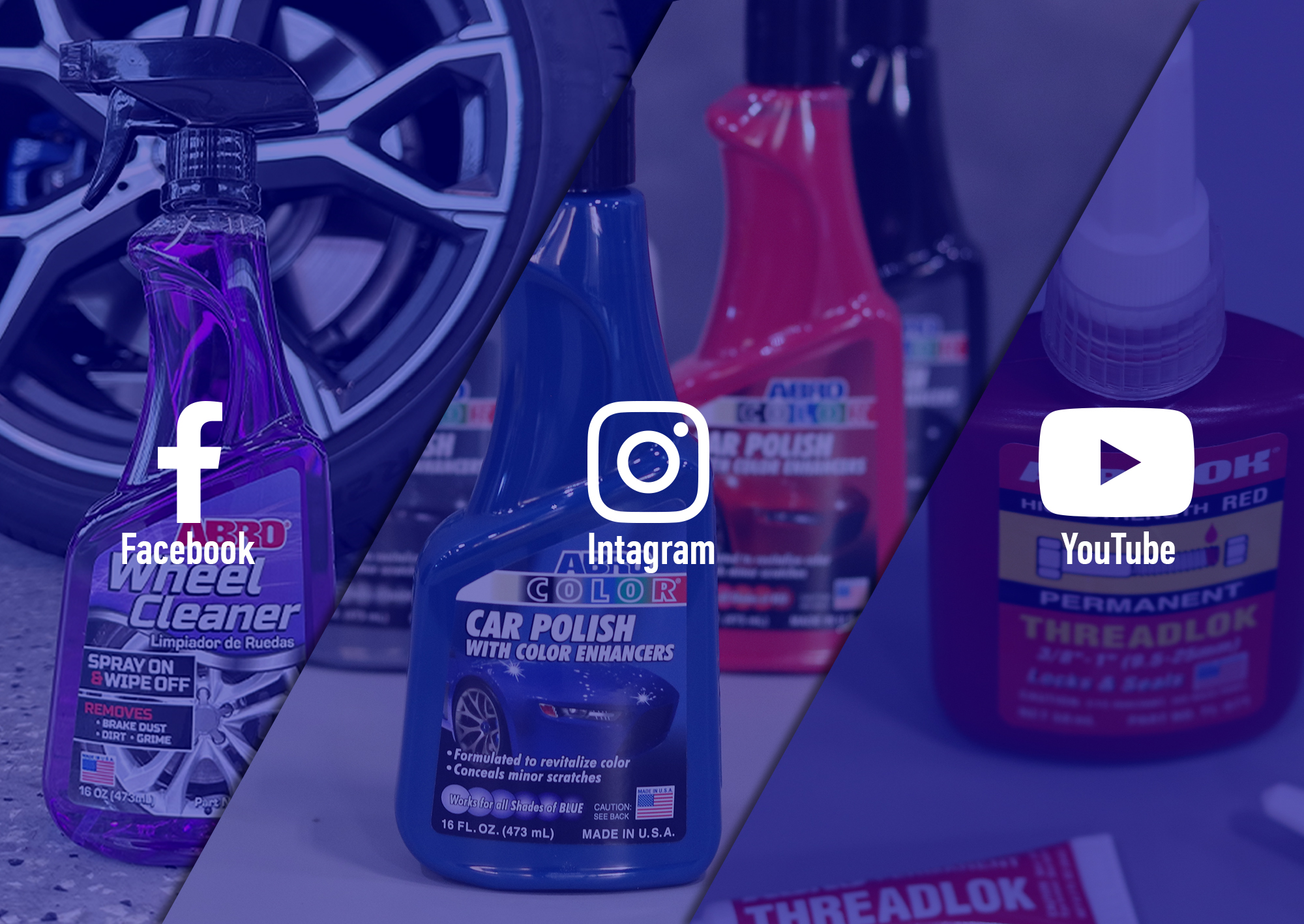 Hello, ABRO enthusiasts!
We have some incredible news to share with you. ABRO Industries is taking a leap into the digital realm and embracing the power of social media to connect with you on a whole new level! Get ready to embark on an exciting journey as we introduce our official social media presence.
We are thrilled to announce that ABRO Industries is now active on Instagram, Facebook, and YouTube! We have joined the vast and vibrant world of social media to engage with our valued customers, partners, and enthusiasts like never before.
By venturing into the realm of social media, we are expanding our reach and creating opportunities to connect with you in real-time. Social media platforms provide a dynamic and interactive environment where we can share important updates, industry insights, and exciting news directly with you.
Our presence on social media is about much more than just sharing information. We want to create a community where like-minded individuals can come together, share their experiences, and celebrate their passion for ABRO Industries. It's a place where you can connect with fellow enthusiasts, engage in meaningful conversations, and feel a part of something bigger.
We invite you to join us on this exciting adventure. Follow ABRO Industries on all our platforms and become part of our ever-growing community. Stay informed, be inspired, and connect with us and fellow enthusiasts from around the world.
Keep an eye out for updates, educational content, and exciting announcements. We can't wait to engage with you, share valuable insights, and foster a thriving community centered around ABRO Industries' innovative products and services.
Click the links below to find our socials:
Instagram
Facebook
YouTube